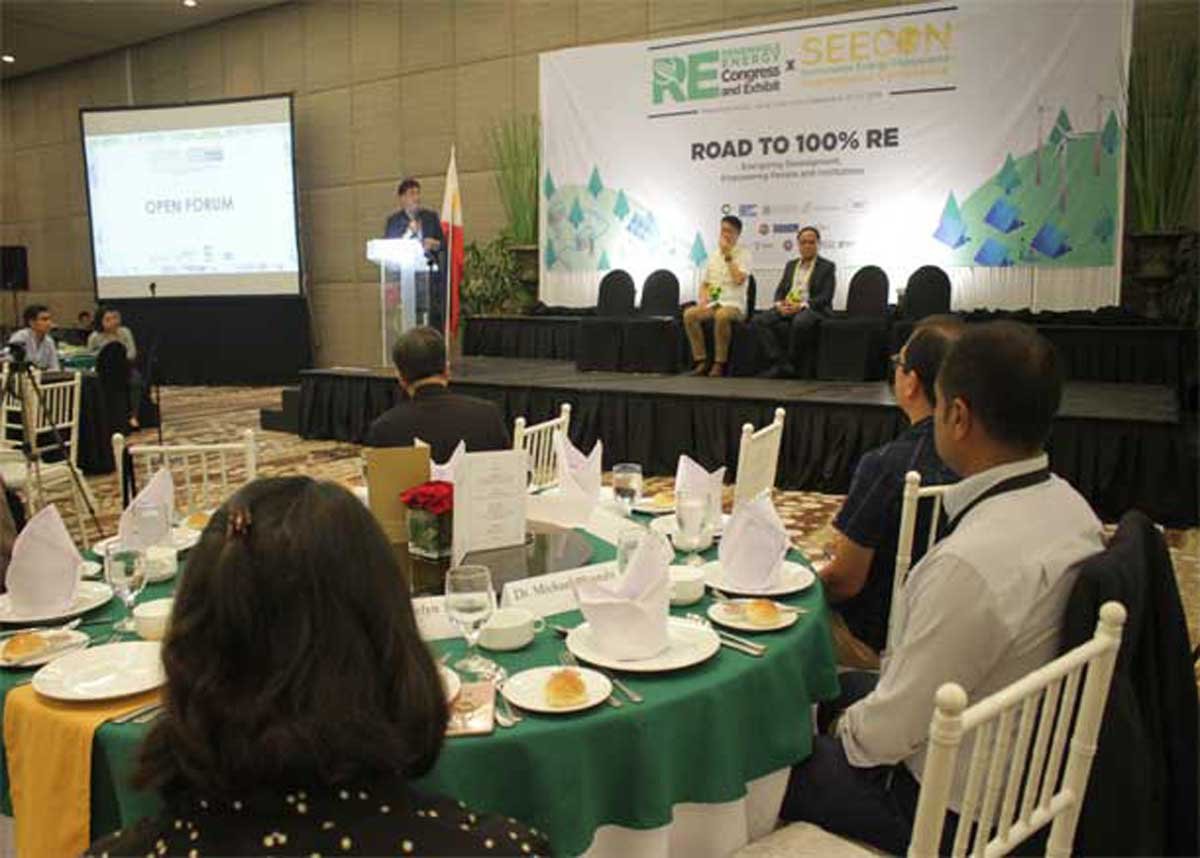 The 2019 RE Congress was held jointly with the Sustainable EnergyEcosystems International Conference(SEECON)*. It was attended by at least 400 government officials, academicians, students, youth, researchers, community/parish members, workers across the country and abroad. They came from 28 electric cooperatives, 12 government units/ agencies (including seven local, ten national, and two international—EU-ASEP and the German Embassy), 33 CSOs/sectoral groups/other non-government organizations, 16 academic institutions, 12 private energy companies.
The event provided avenue for stakeholders to learn, discuss energy policy and technology trends, present studies, exchange experiences, and showcase products and services, as well as facilitated networking and collaboration towards addressing energy poverty and climate change through the acceleration of RE deployment in the country.
Just Transition, RE policies, Energy Efficiency, Trends in Technologies, and Emerging RE Practices in the Philippines were among the key topics tackled during the 3 plenary sessions and 10 workshop/breakout discussions. A total of 41 speakers from the government, academe, energy industry, financial institutions and CSOs (3 keynote speakers, 25 plenary/panel speakers, 7 breakout session speakers; 5 welcome remarks, 2 closing speakers) made significant contributions in building the knowledge of participants and inspire them to further advance RE.
Parallel to the RE Congress was RE Exhibit, organized by the CentRE in partnership with the the University of the Philippines–In-It/Center for Environmental Informatics. Ten RE companies (RE developers and technology providers) and organizations engaging on climate and energy participated in the exhibit.
*SEECON,which began in 2017, is organized mainly by the University of San Carlos School of Engineering and its Center for Research in Energy Systems and Technologies (CREST), together with academic center partners Sustainable Energy Research Group and University of Southampton. It covers multidisciplinary topics including, but not limited to, energy access, energy efficiency, renewable energy, and energy policy.