Sorsogon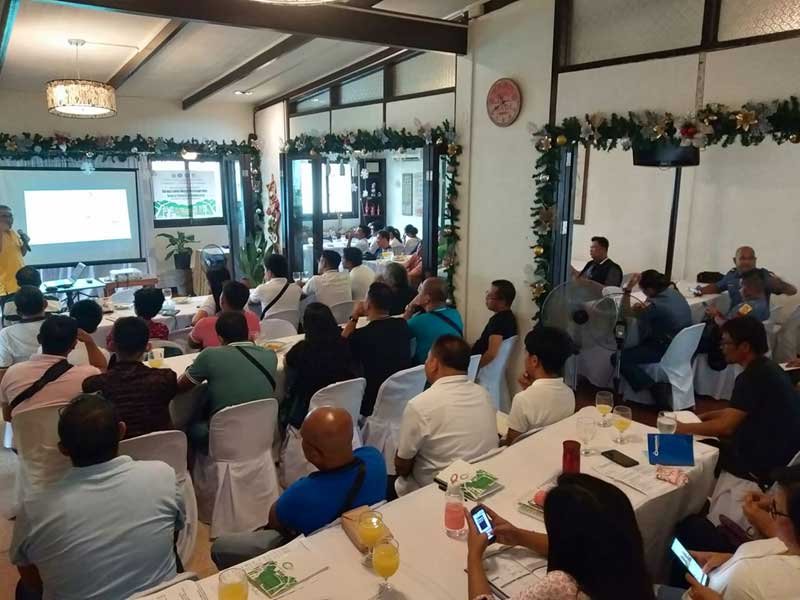 The"Seminar on Environment Protection and Renewable Energy Towards a Participatory and Sustainable Development" was held in Sorsogon on November 25-27, 2019, in collaboration with the Provincial Government of Sorsogon - Provincial Environment and Natural Resources Office (PENRO) and the local government of Irosin. The 3-day awareness raising and capacity building activity, linked with the Renewable Energy Academy project of the CentRE, aimed to broaden consciousness of key stakeholders in Sorsogon. A total of 60 participants from the LGUs, electric cooperatives, academe, and CSOs in Sorsogon attended the seminar.
Davao
The "RE Academy For Mindanao: Renewable Energy Towards Sustainable Development" scheduled to be conducted at Ateneo de Davao University on March 2-6, 2020 has been postponed indefinitely due to the continuing health risks posed by COVID-19. The 5-day extensive training program intended to contribute in efforts to broaden understanding on and promote workable solutions addressing the effects of climate change targeted at least 50 participants from the LGUs, energy industry, and the academe including students in Mindanao. It is a product of tripartite collaboration between the Mindanao Renewable Energy R&D Center through the Ateneo de Davao University – Center for Renewable Energy and Appropriate Technologies (AdDU-CREATE), the Mindanao Development Authority (MinDA), and the Center for Empowerment, iNnovation, and Training on Renewable Energy (CentRE), in cooperation with New Energy Nexus and the University of Southeastern Philippines.
Iloilo
A Seminar on RE particularly on Solar Power and Wind/Hydro Turbines supposed to be held in Iloilo City this year, in collaboration with the Central Philippine University, has also been postponed indefinitely due to the continuing health risks posed by COVID-19.